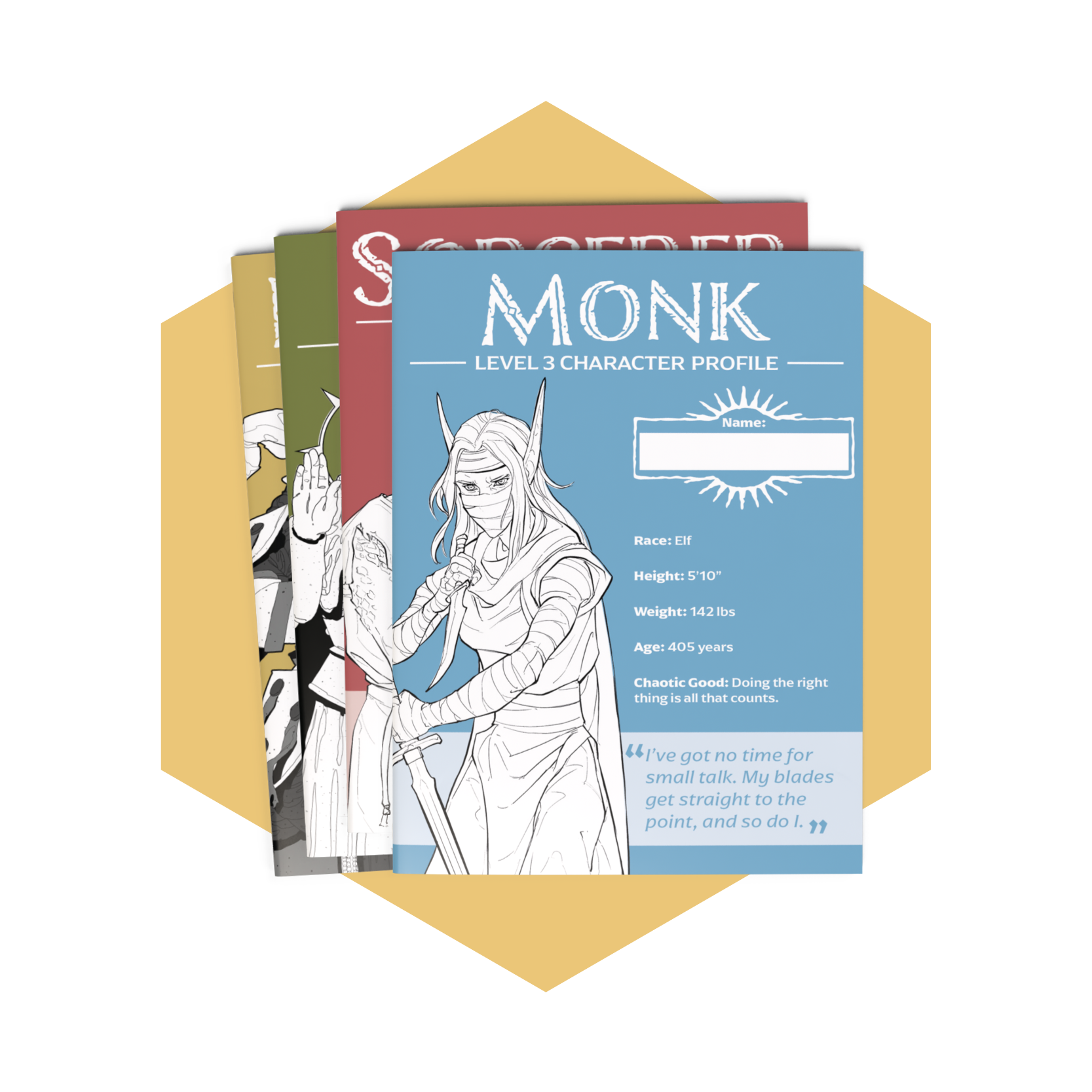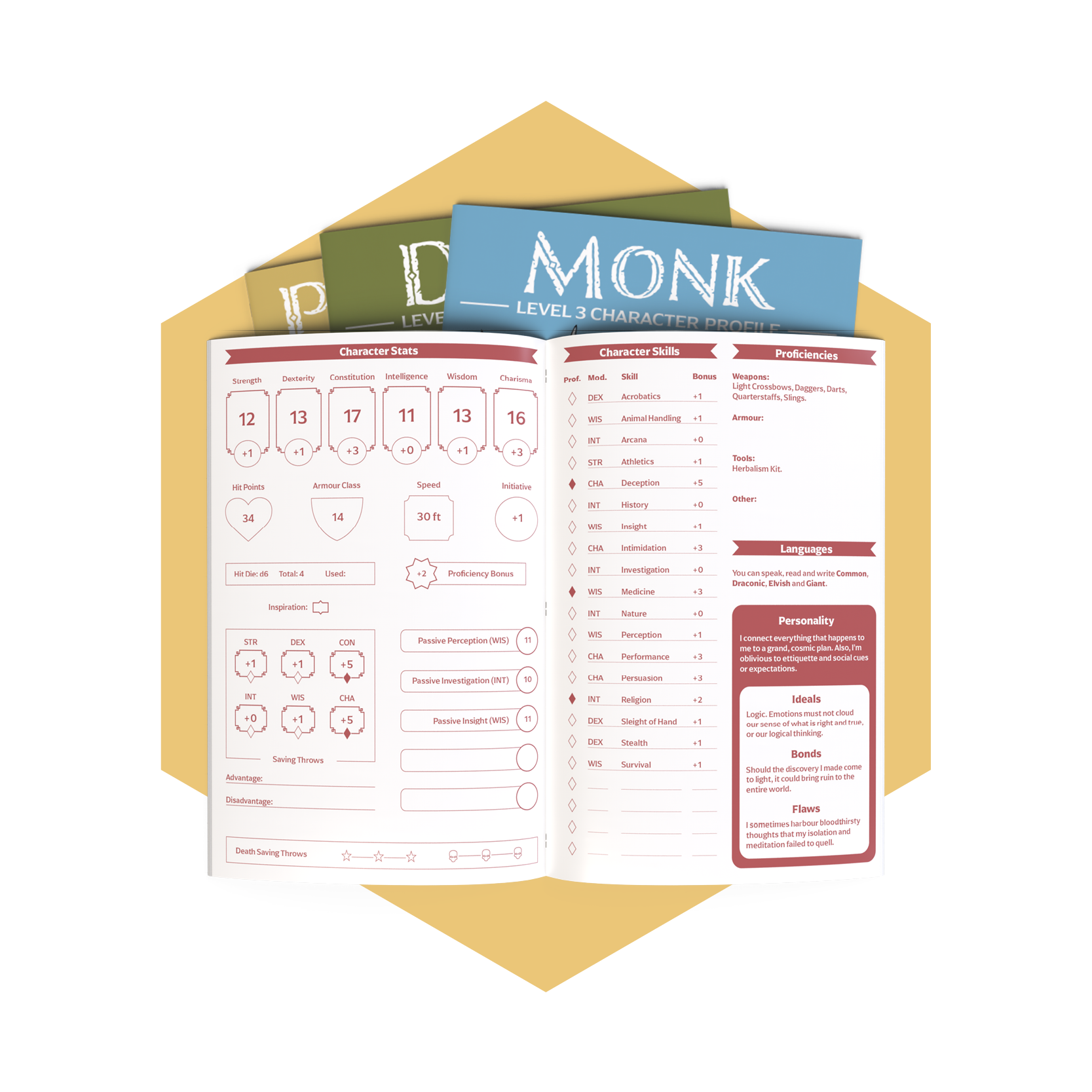 One-Shot Wonders: Pre-Generated Characters
---
ONE-SHOT WONDERS IS IN HUGE DEMAND AT THE MOMENT! PLEASE EXPECT AT LEAST 4 BUSINESS DAYS ON TOP OF OUR STANDARD SHIPPING TIMES. THANK YOU.

This product's digital files will be available on 7th November 15:00 GMT.
This bundle contains 16 booklets in total, a party of four for levels 1, 3, 5 and 7. Our pre-generated characters make it super simple for players to jump straight into a game. 
Each party consists of four well-balanced, pre-generated 5E characters that are each presented in a user-friendly, 20-page, A5 booklet. As well as a full character sheet, backstories, traits, spell trackers, and more, there are also several pages of lined paper for all-important session notes.
The form-fillable PDF version gives you the option to print off extra copies for future adventures.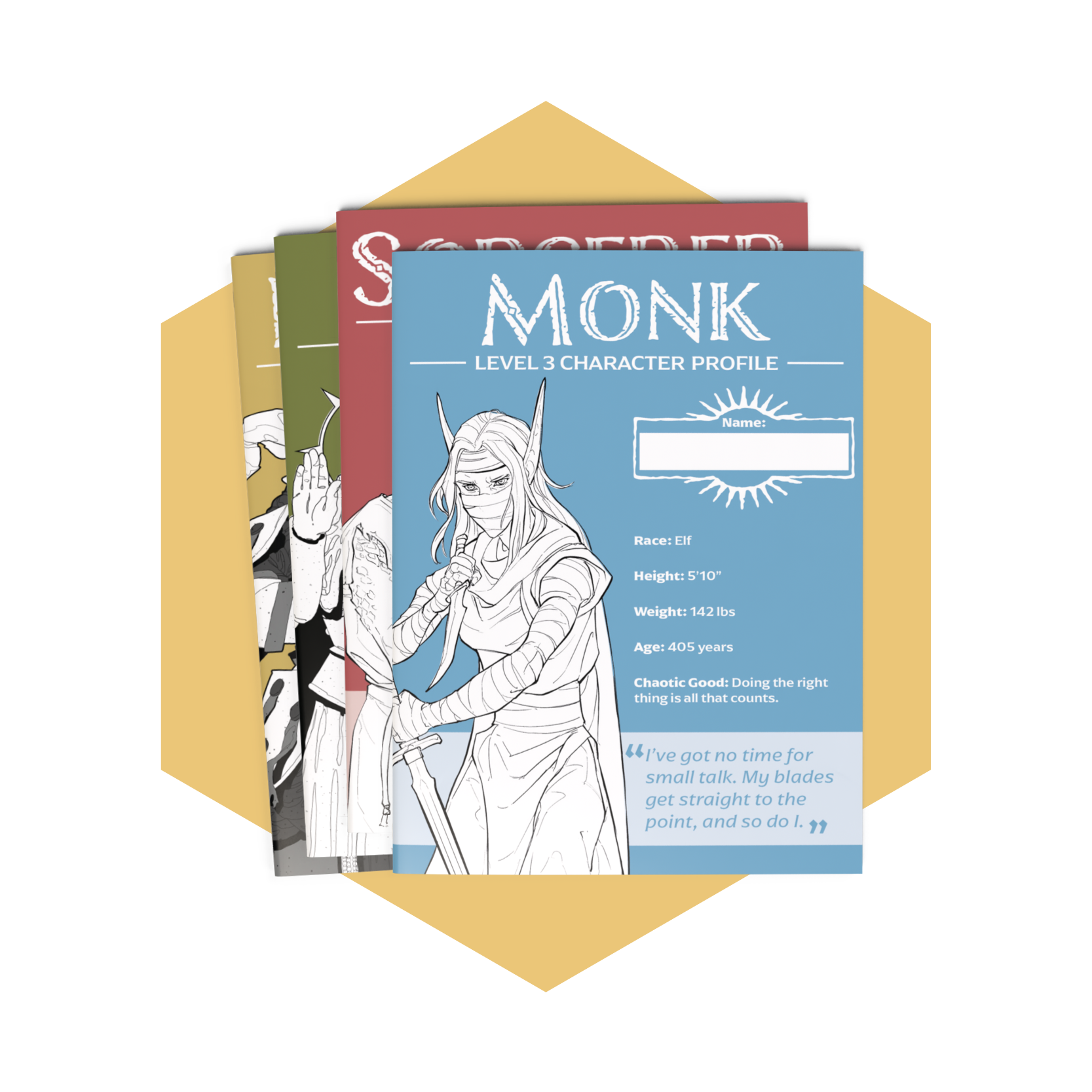 We ship worldwide! Shipping estimates are dependent on location. Orders within the UK typically take 5-7 business days to arrive. Overseas deliveries range from 7-16 days. Delivery details will be provided in your confirmation email.
We offer 30-day refunds on all our products (excl. delivery). If you are not satisfied with your product, or if your item has been damaged in transit, please send an email to hello@rollandplaypress.com and we will get back to you as soon as we can.
This product has no reviews yet.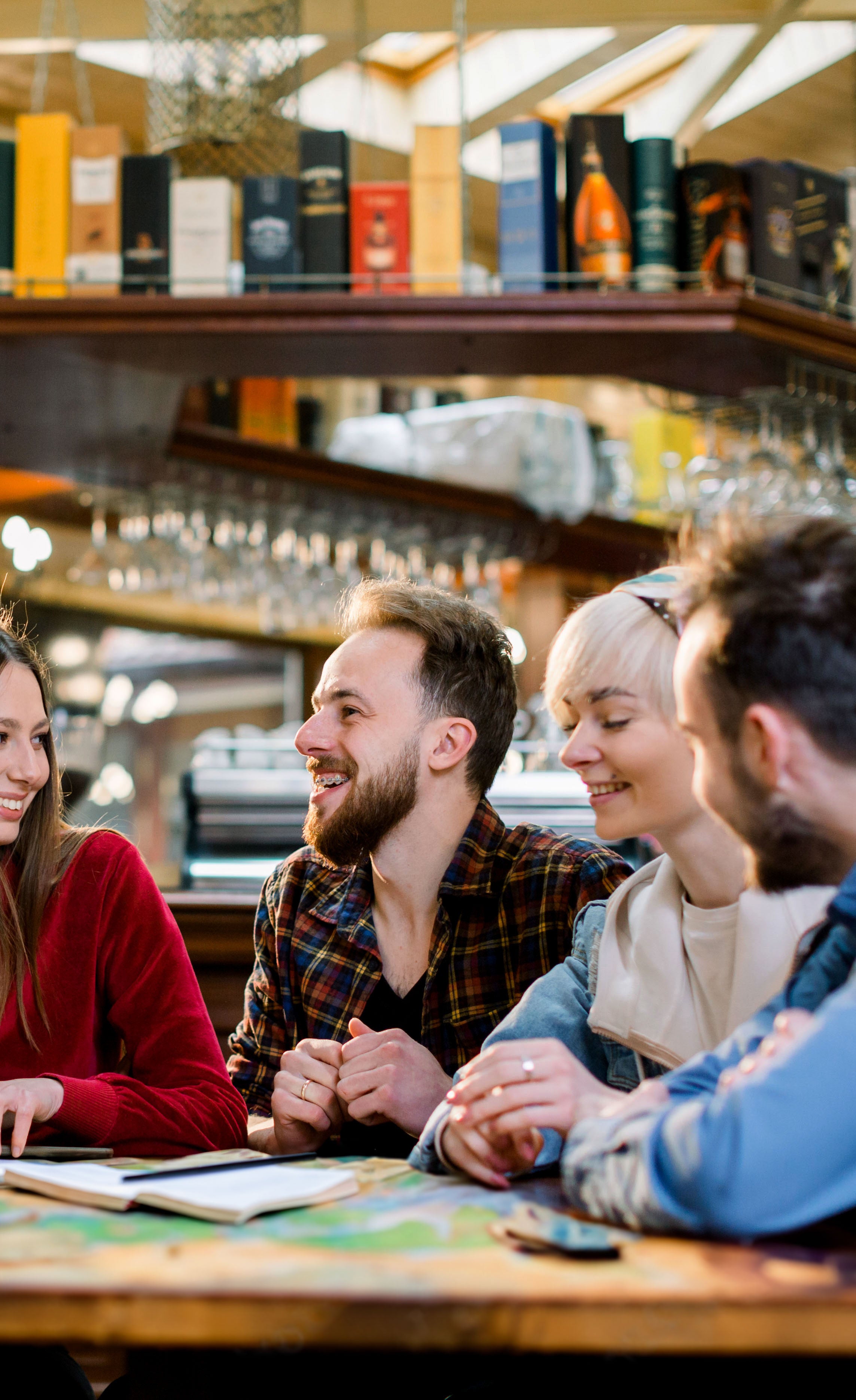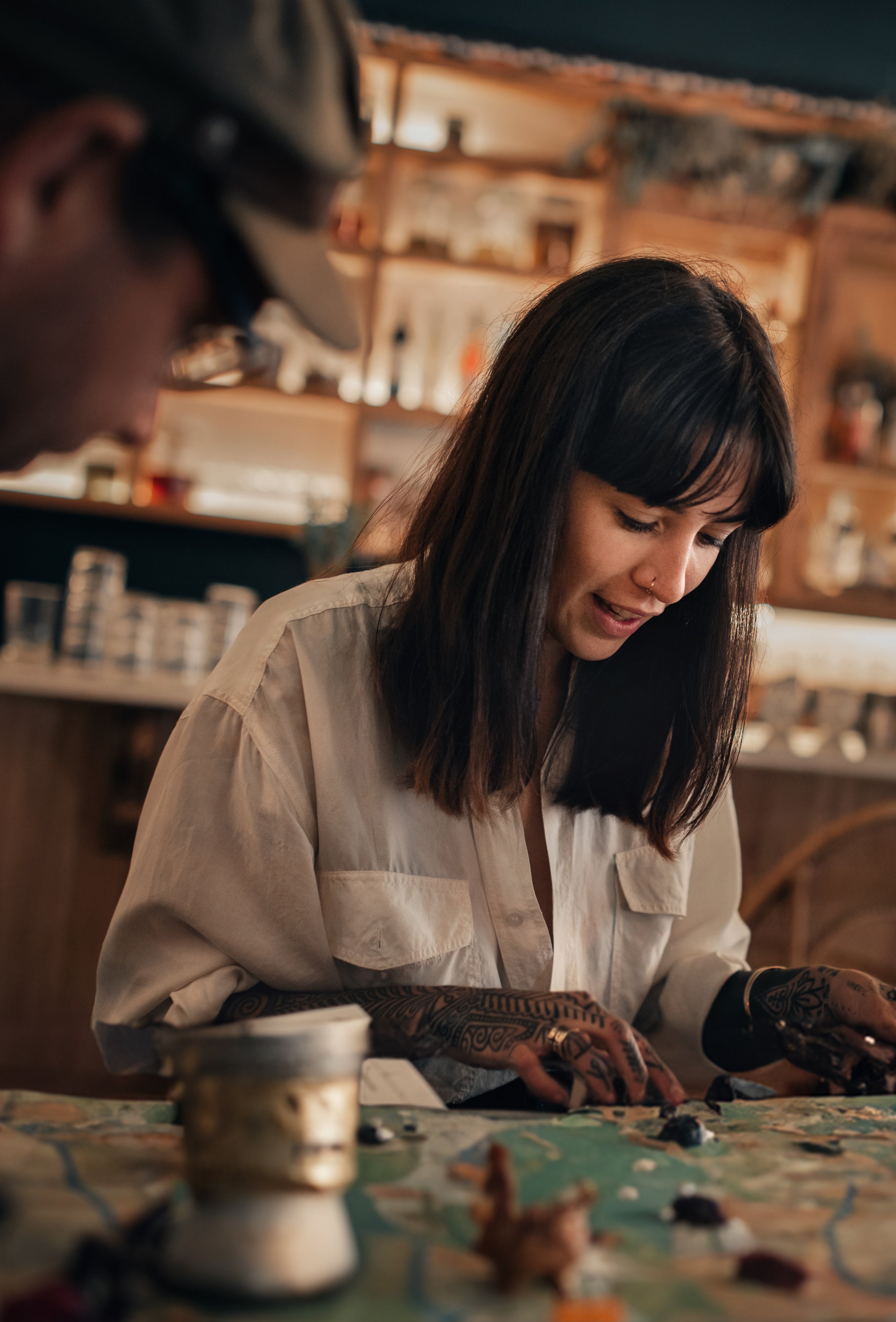 CREATING THE TOOLS
 OF YOUR NEXT GREAT 
ADVENTURE.
Roll & Play Press was born out of a desire to create GM tools we wanted to use in our own games! Everything we make is designed to make life easier for RPG players.
Learn More