About us
Roll & Play Press is an independent publisher based in London, UK. We produce quality content, accessories and gaming companions for tabletop role-playing games including Dungeons & Dragons, Pathfinder and more.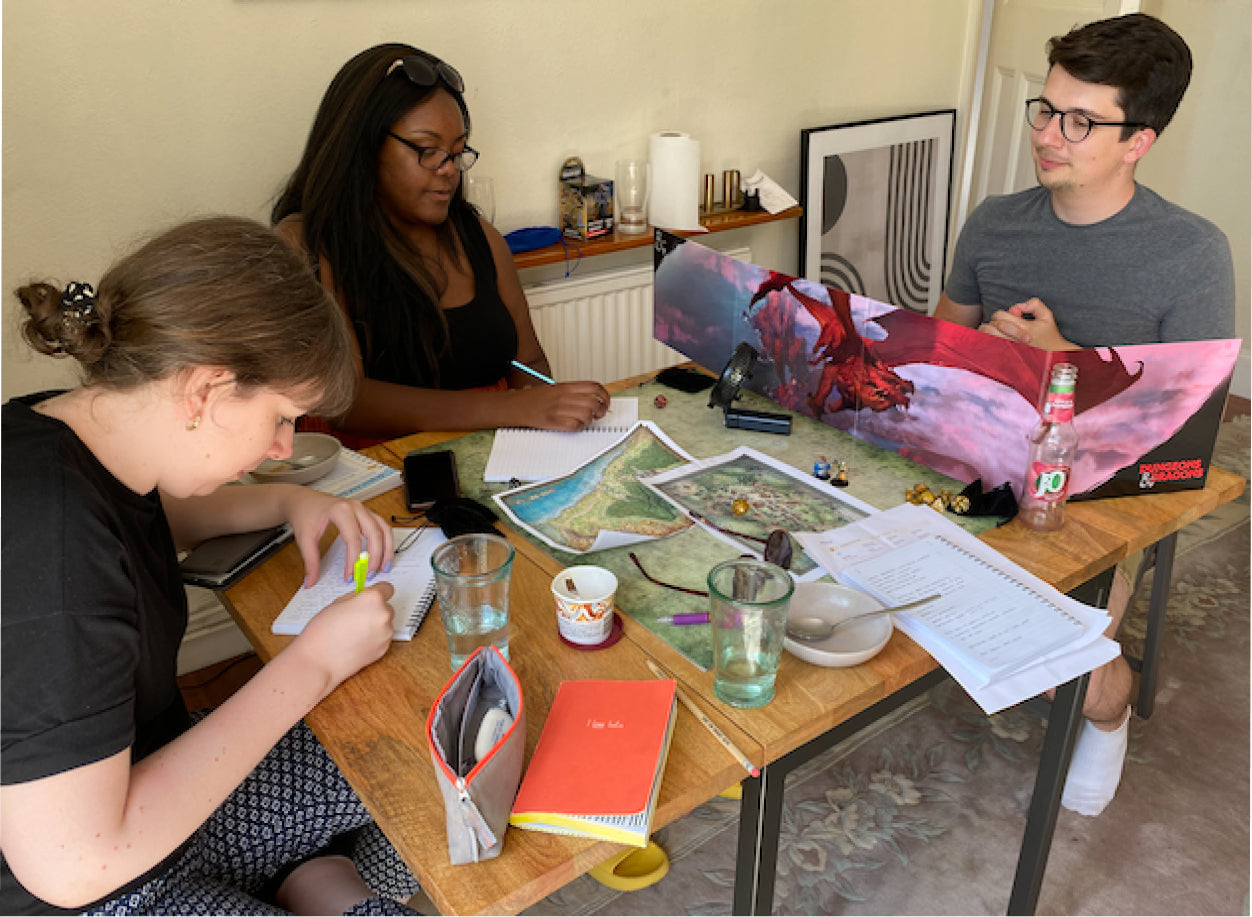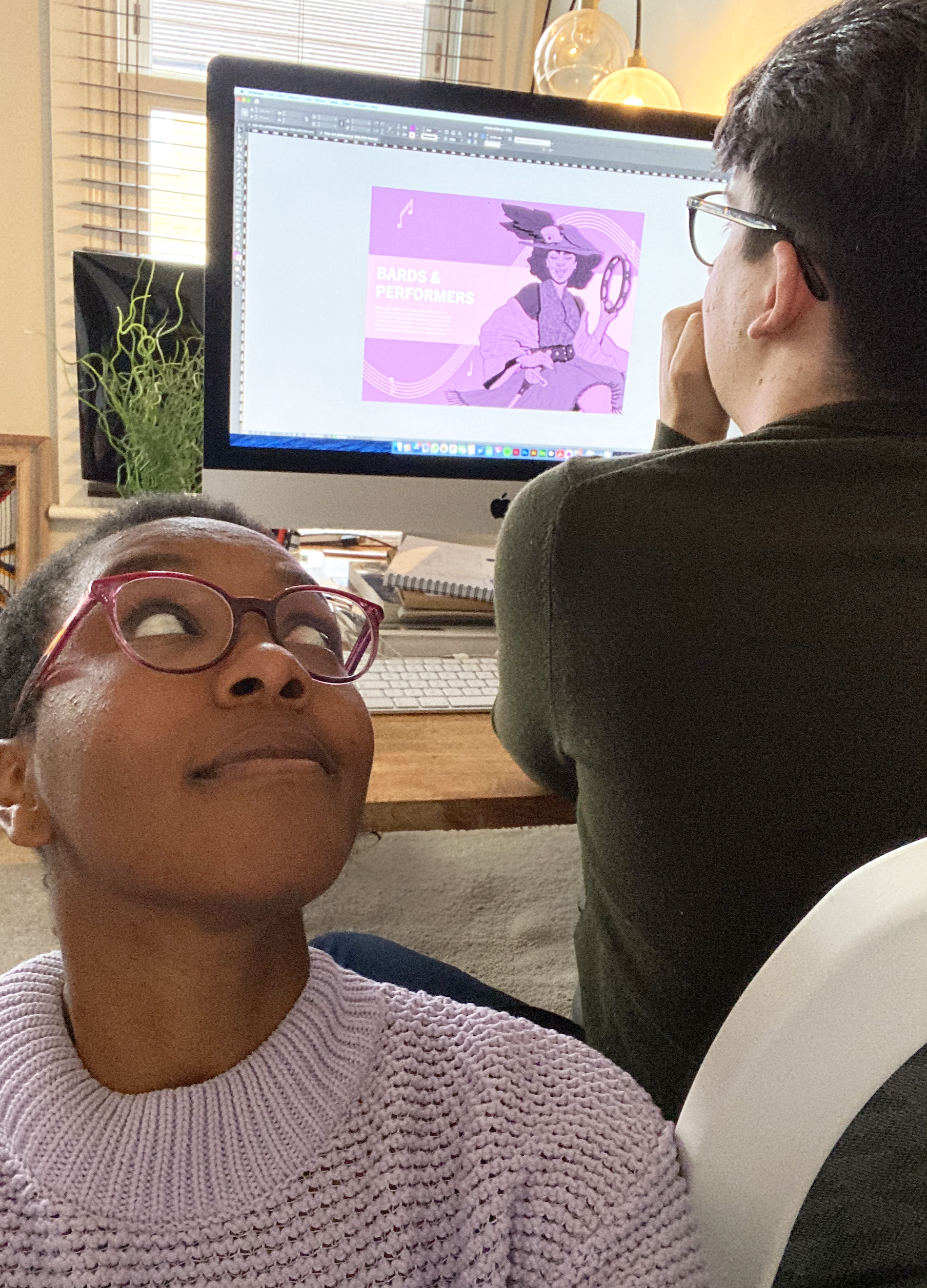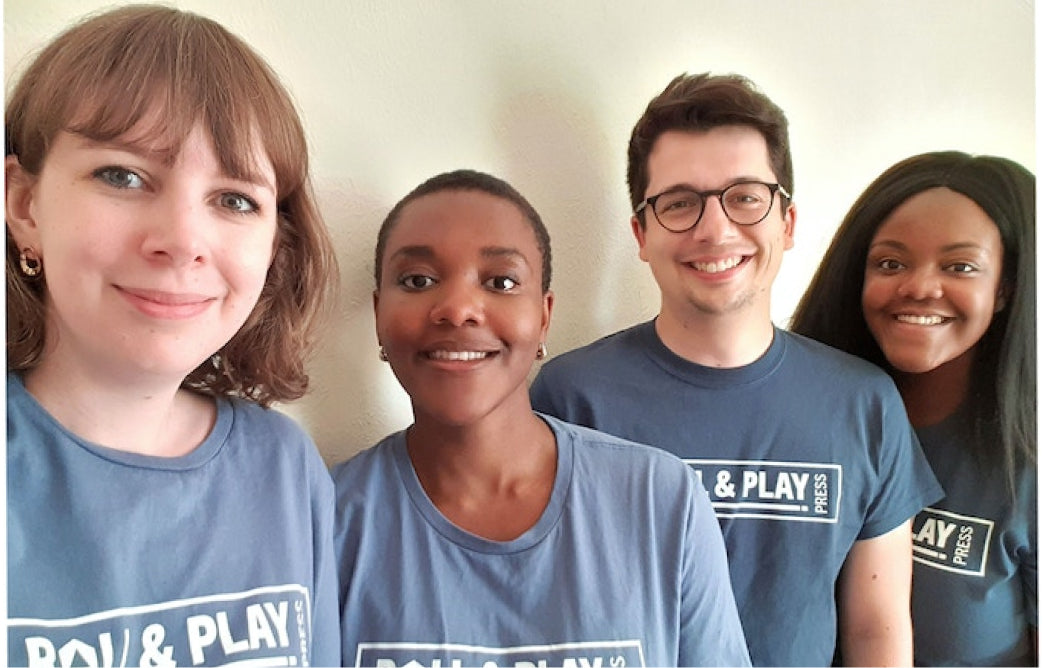 Our Story
We're all about making life easier for game masters, because that's how our journey started. Our first book was born when Sam needed a way to quickly come up with content for the different campaigns he was running. Since then, Sam, Kay and their tightly knit team have been making game-changing resources for players and game masters everywhere.
Check out the timeline at the bottom of this page to see where we started, and where we're going.
APRIL 2020
THE LIGHTBULB MOMENT
Sam, a book designer and TTRPG fan, had the idea to write a compilation of super-useful random tables and put them into one handy book. He worked together with Kay during lockdown to launch Roll & Play: The Game Master's Fantasy Toolkit on Kickstarter, to see if any other GMs would like the idea and pledge for a copy.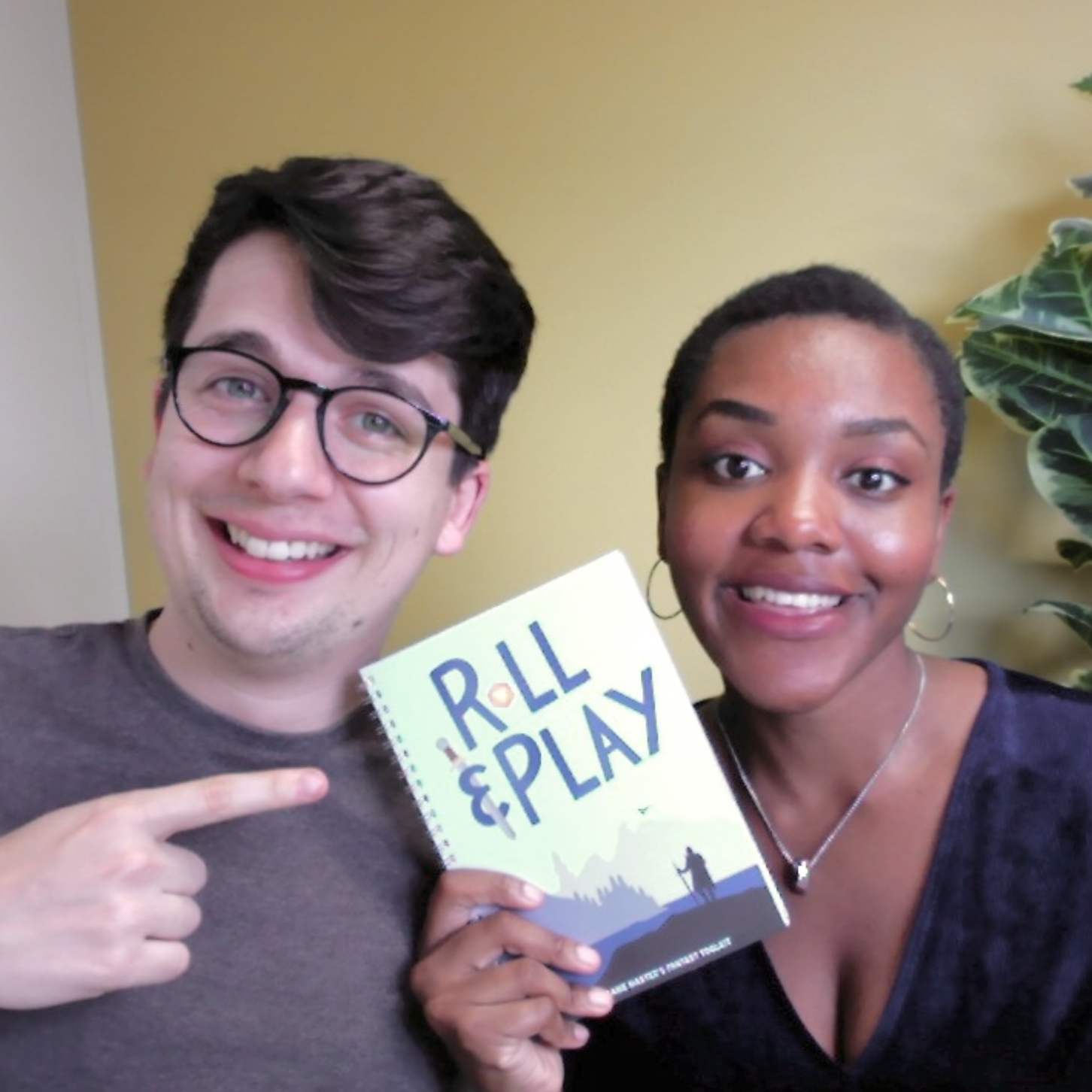 MAY 2020
KICKSTARTER EXPLODES
The Kickstarter campaign went live on a Sunday night, with no marketing, no email sign-ups and no expectations. Game masters from around the world started pledging their support and, by the Monday morning, it was fully funded. Over the next 30 days, the project blew up, and more than 7,500 GMs jumped on board.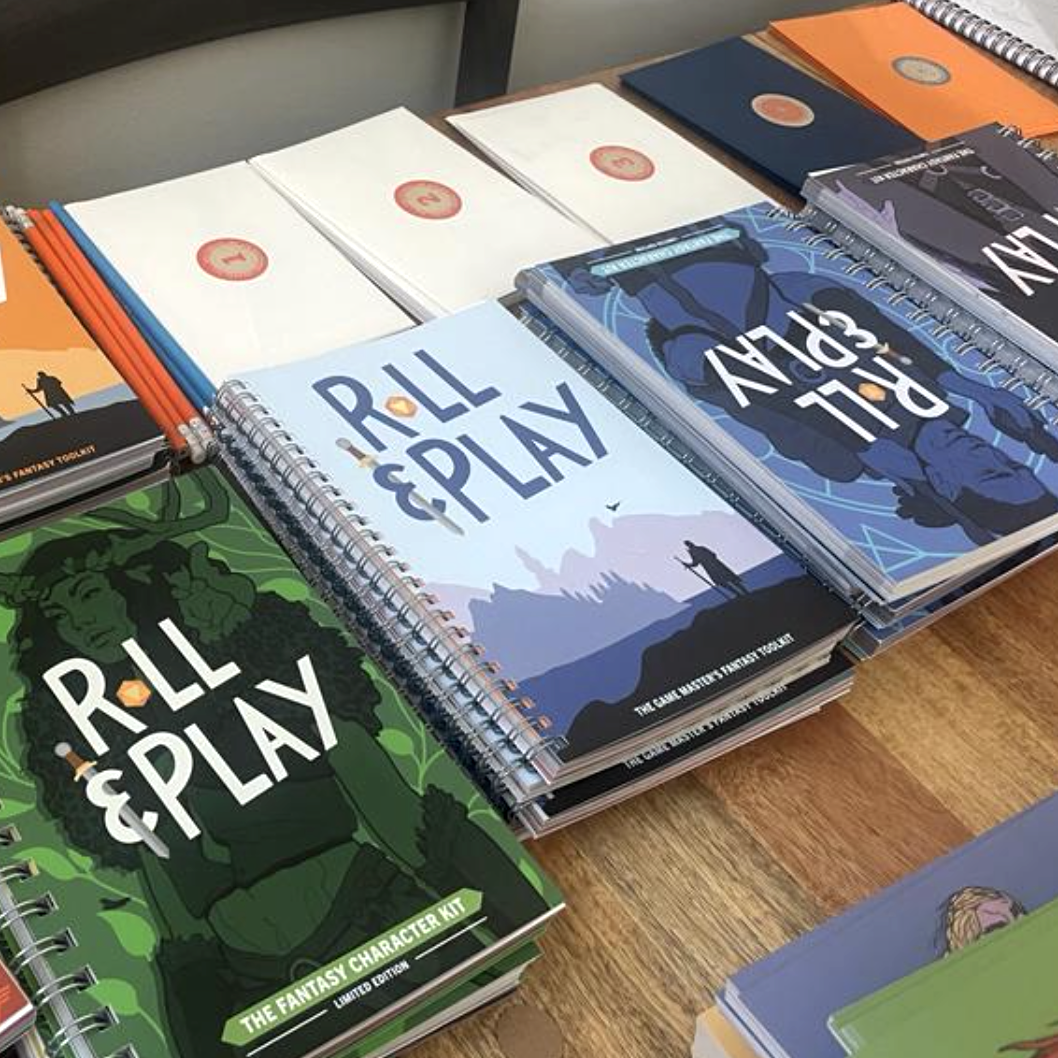 NOVEMBER 2020
A COMPANY WAS BORN
Sam wrote and designed Roll & Play: The Game Master's Fantasy Toolkit in his evenings and weekends, while Kay worked behind the scenes on the logistics. When the time came to fulfil, and work on the project was wrapping up, Sam left his day job to put everything into making more TTRPG content. That's when they launched Roll & Play Press as an independent publishing company.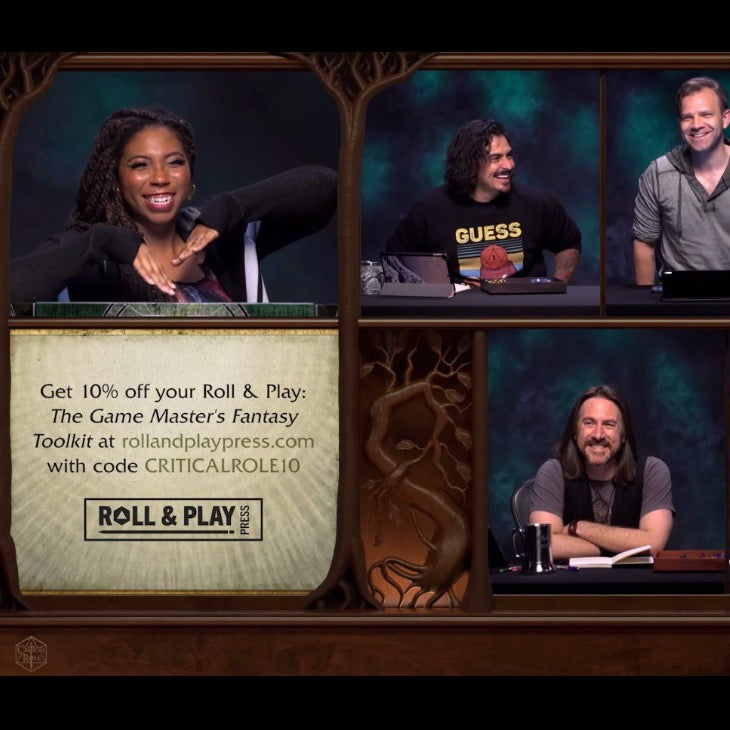 JUNE 2021
ONWARDS AND UPWARDS
Over 2021, Roll & Play Press grew when Pasha and Beth joined full-time. The team released a wave of new products for TTRPG players, The Game Master's Fantasy Toolkit won an ENNIE Award, and there were exciting collaborations with fan-favourite content creators including the incredible cast of Critical Role!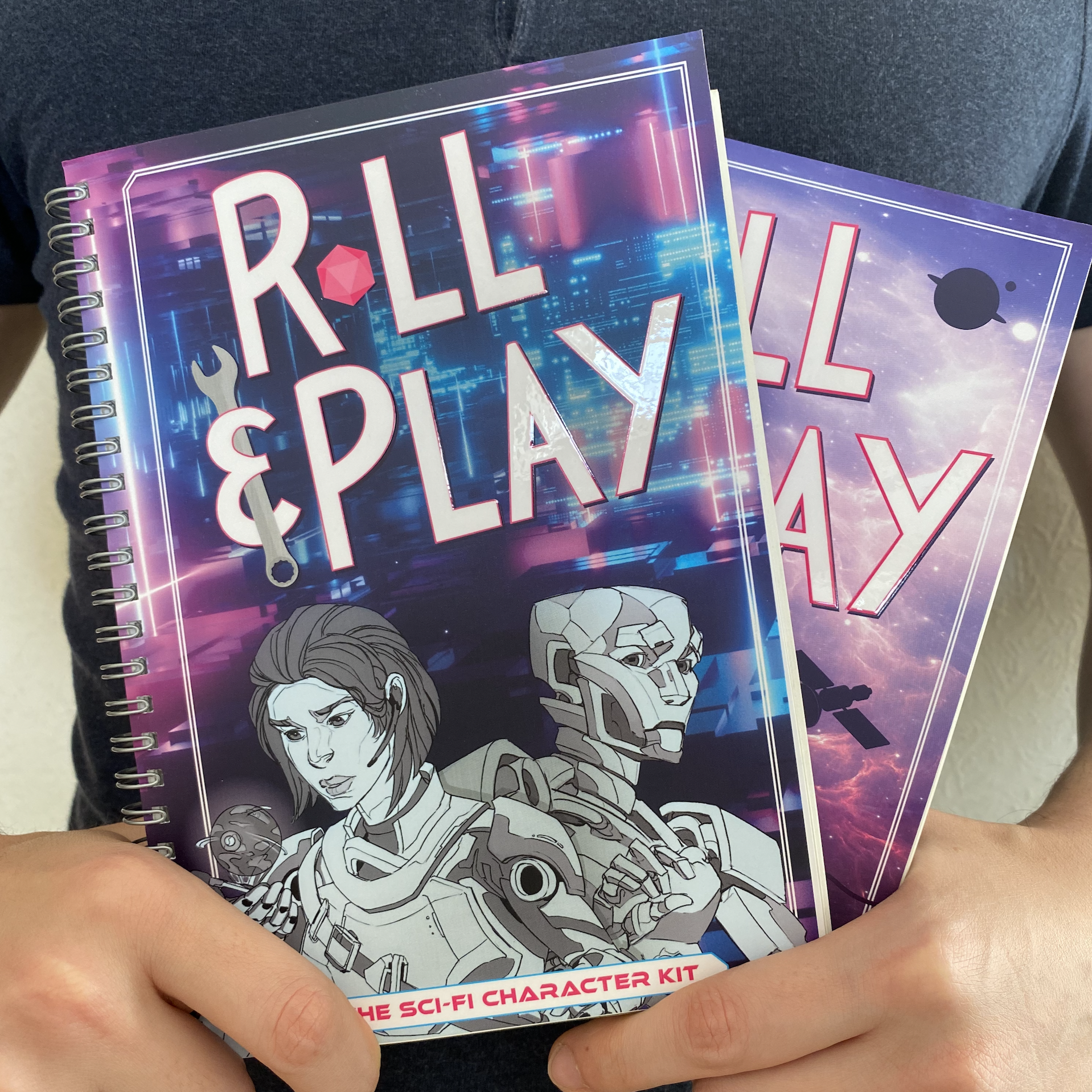 MARCH 2022
EXPANDING OUR UNIVERSE
The team jumped into a new genre with the launch of The Game Master's Sci-Fi Toolkit and The Sci-Fi Character Kit. Beth and Sam spent months trawling through NASAs website, vehicle schematics and UFO blogs to nail the sci-fi terminology. Meanwhile, Kay and Pasha built a network of retailer relationships to get Roll & Play Press products into gaming stores across the world.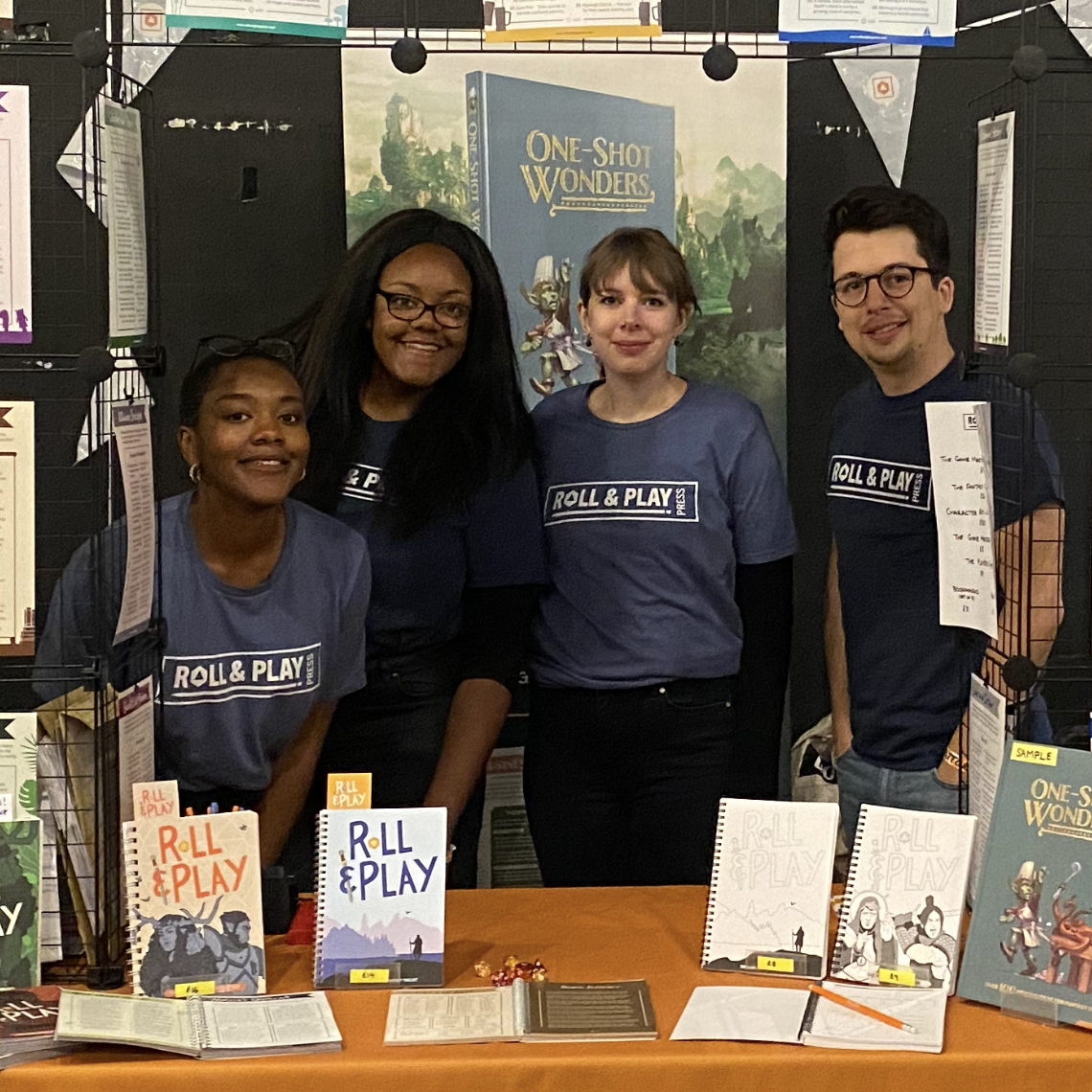 SEPTEMBER 2022
HITTING THE ROAD
The Roll & Play Press team head out to conventions for the first time since launching. They travelled to London, Manchester, Milton Keynes and even Germany to meet loads of creators and TTRPG fans. The books fly off the stands, and the team learn the secrets of surviving back-to-back conventions (caffeine and sugar).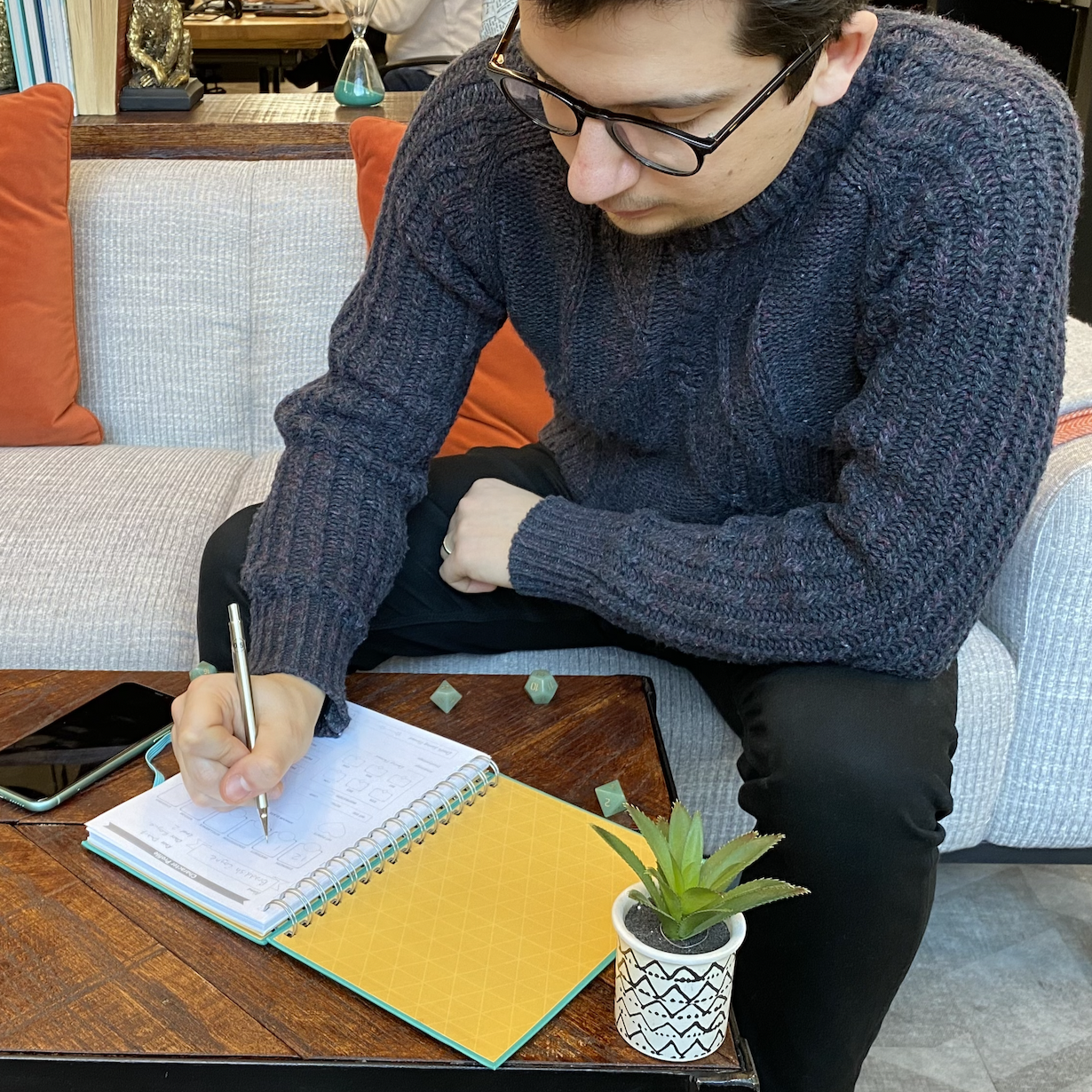 PRESENT
NEW CHAPTERS
The team push ahead with their quest to make it easier to jump into TTRPGs. They launch One-Shot Wonders and their Quest Journals stationery collection, and give the Roll & Play Press brand and website a complete makeover. Their community continues to grow, and even more projects are coming to life.