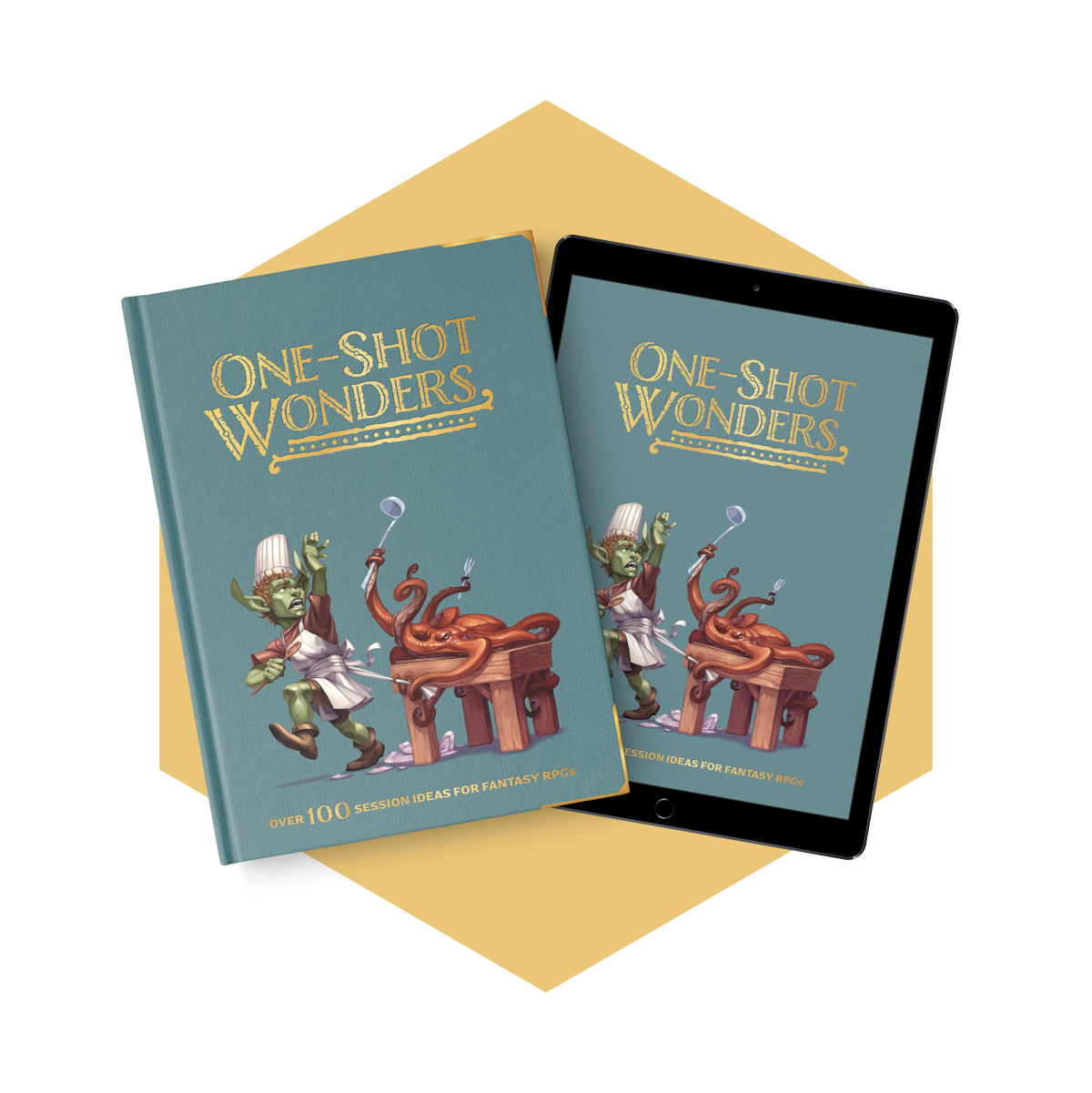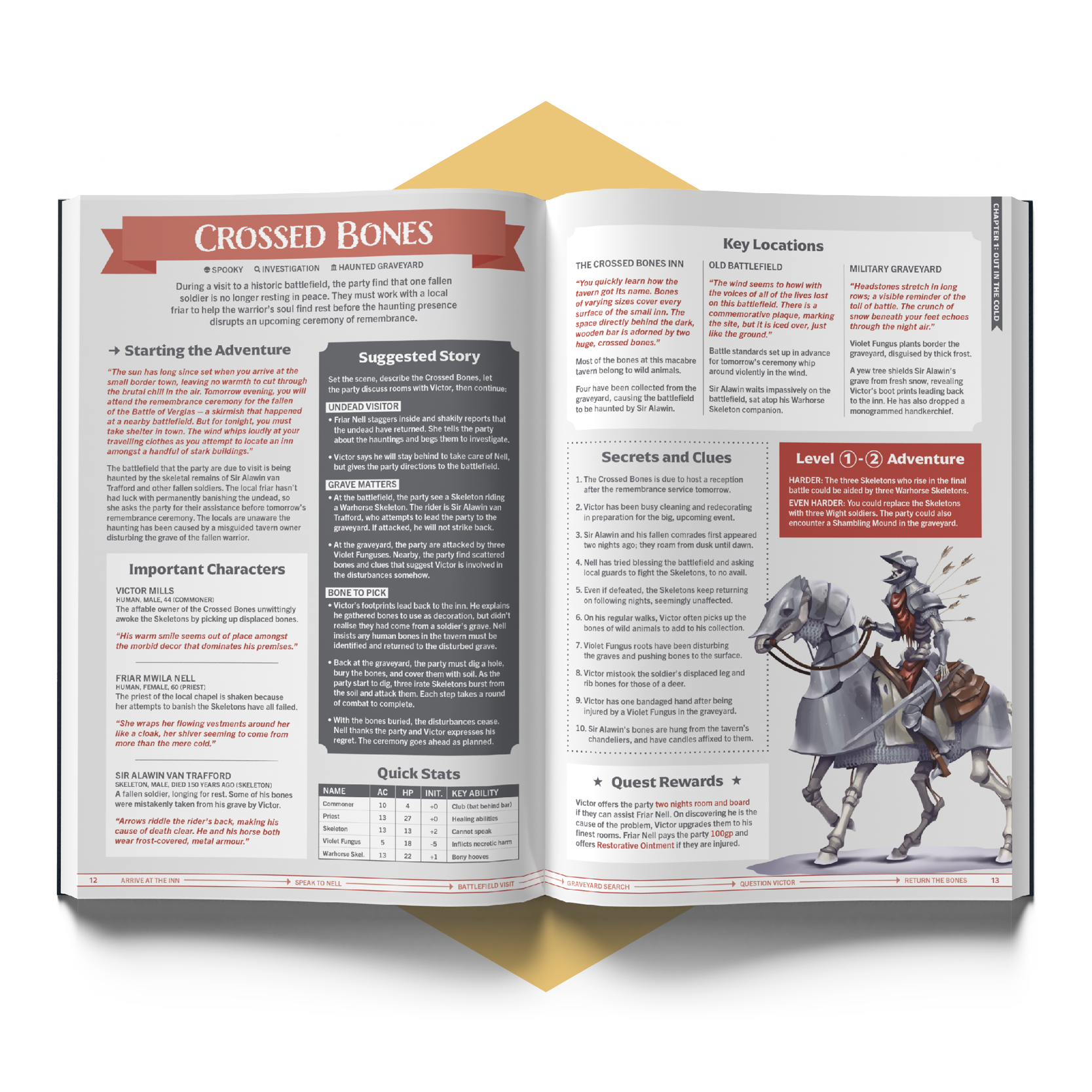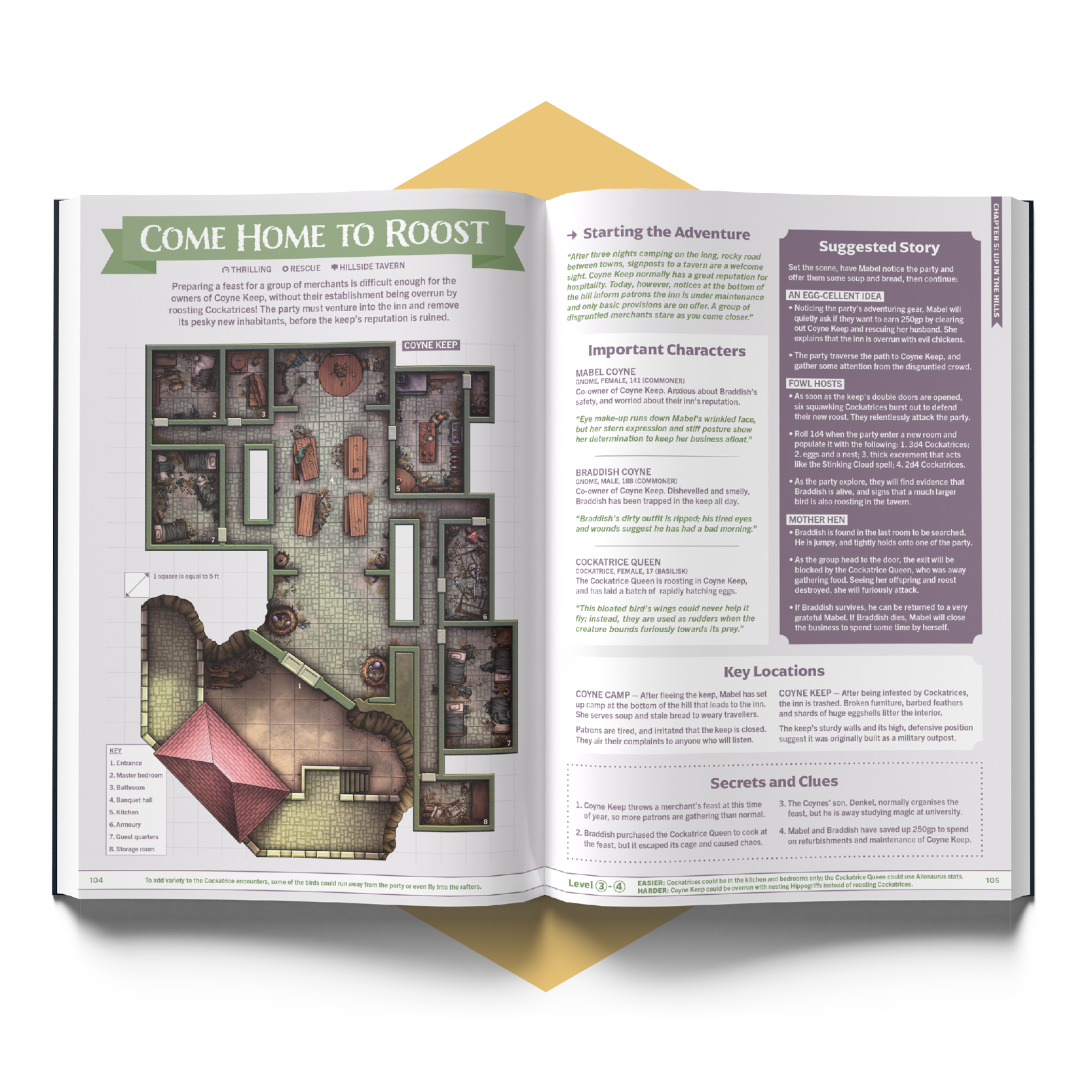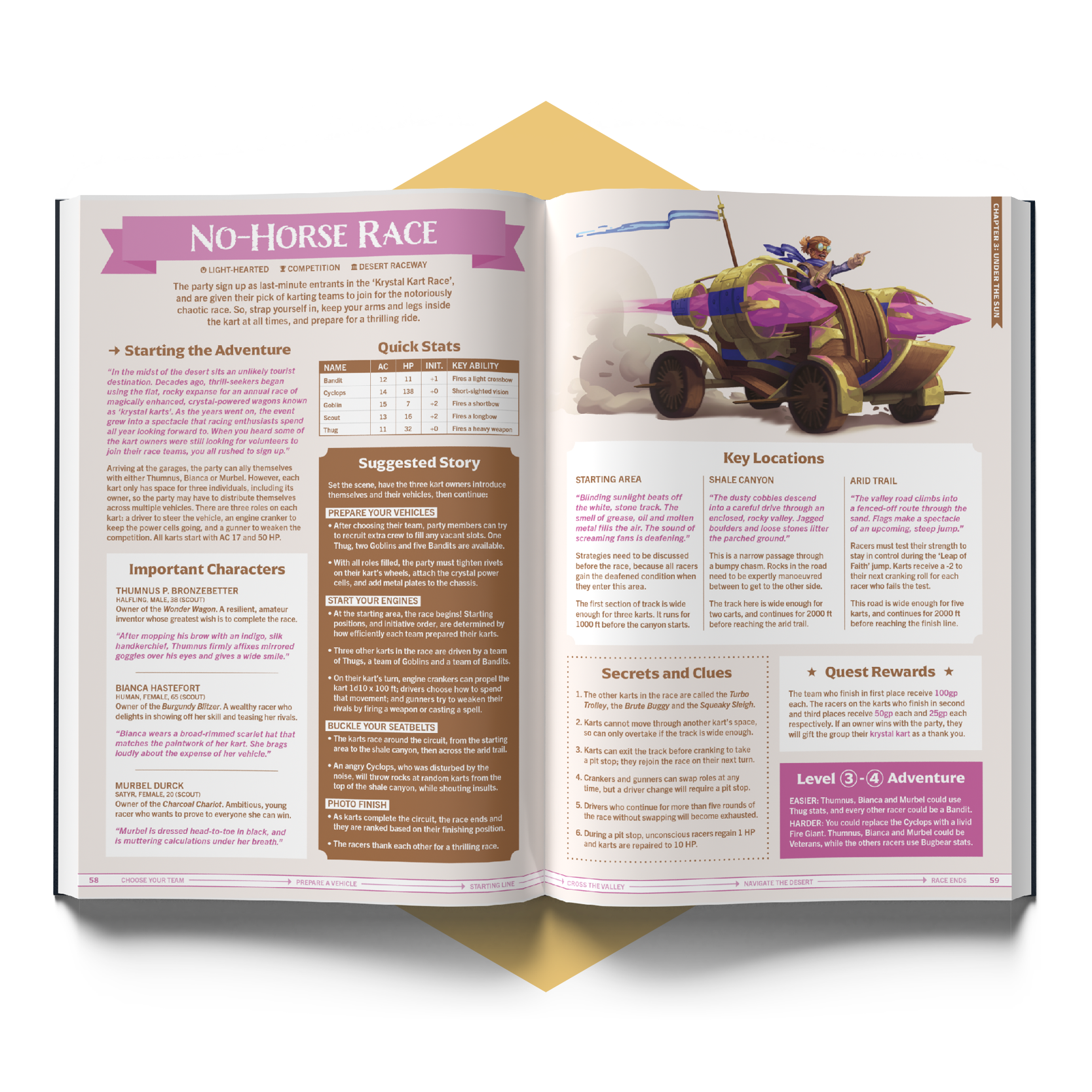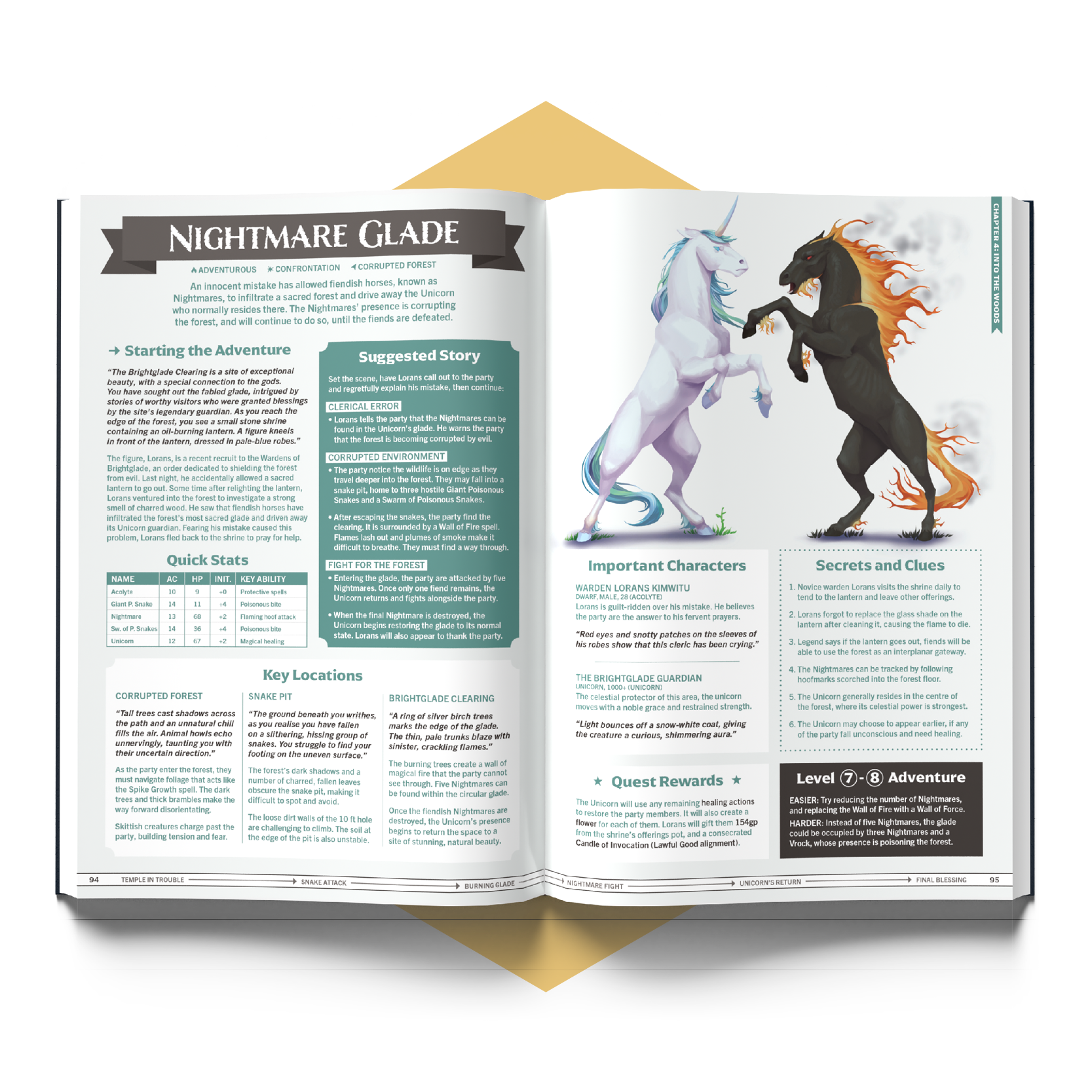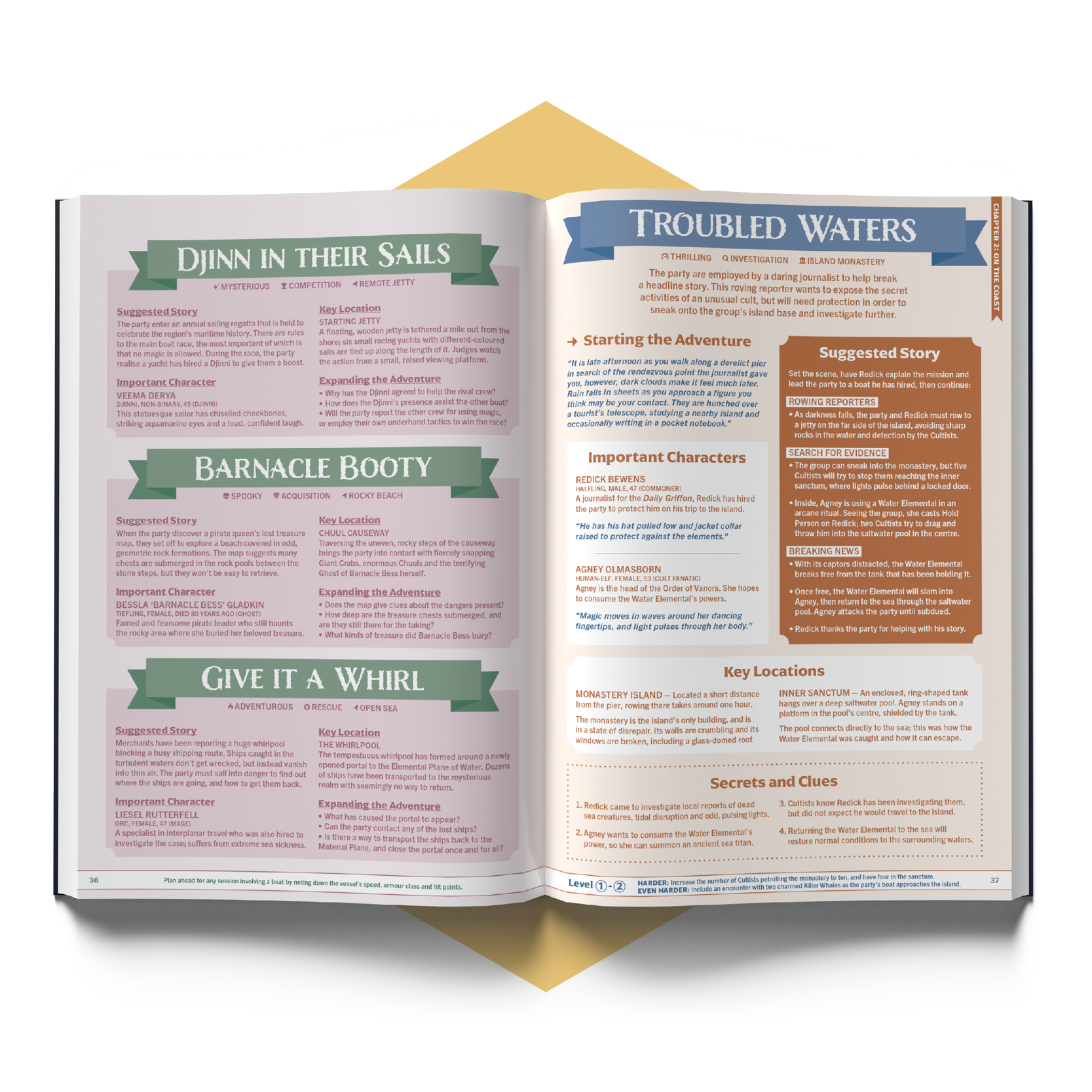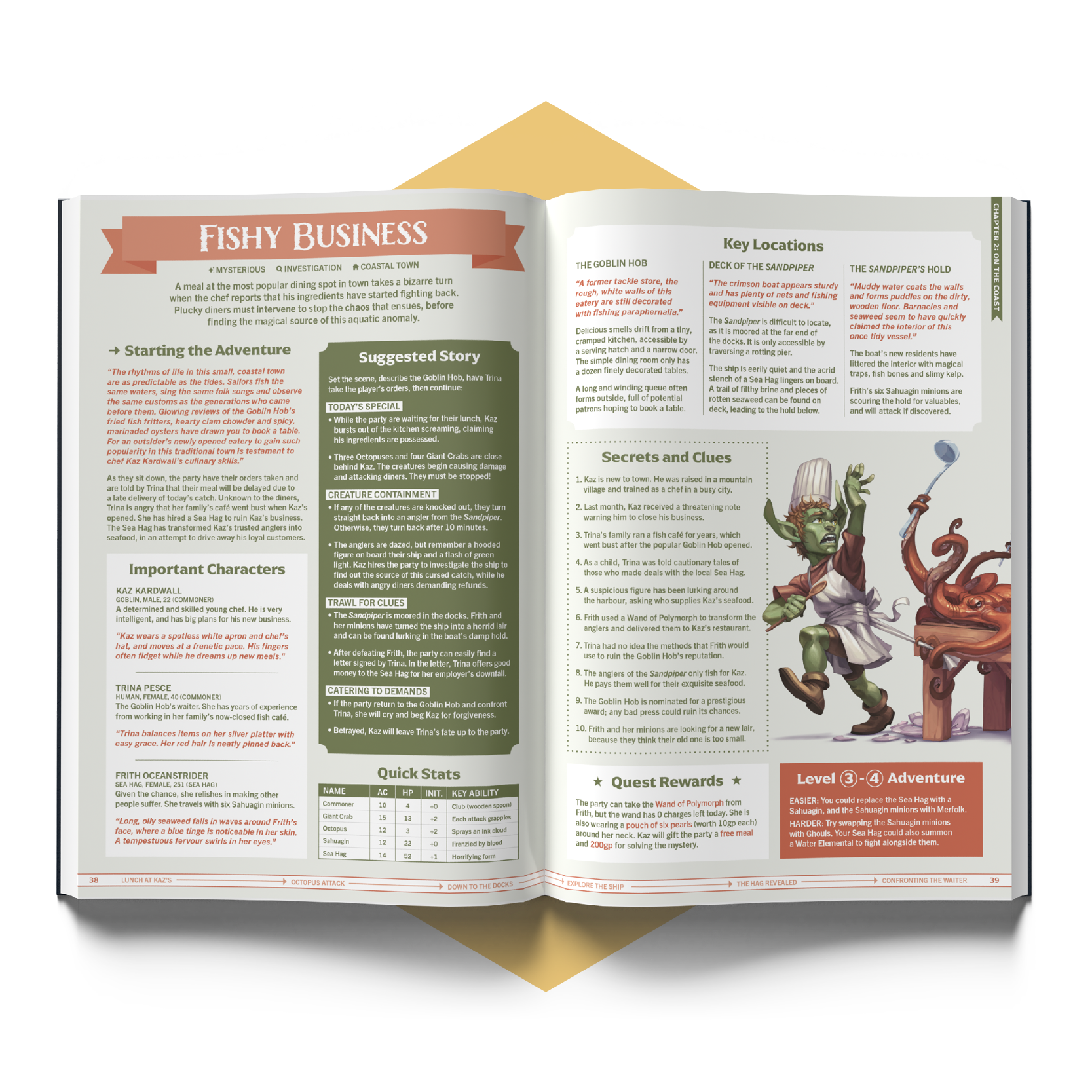 [PRE-ORDER] One-Shot Wonders
---
PRE-ORDER NOTICE: THIS PRODUCT IS A PRE-ORDER AND SHIPPING IS DUE TO BEGIN IN NOVEMBER 2023. 
From classic tales of haunted towers, to curious cases of sailors turning into seafood, you are sure to find the perfect plot for your party's next adventure within this epic and varied collection.
With over 100 session ideas, perfect for one-shots or side quests!
Each one-shot idea is presented in no more than two pages, with clear, easy-to-navigate text detailing the story summary, key plot points, important NPCs, locations, rewards, levelling guides and more.
Be the first to know when One-shot wonders is released!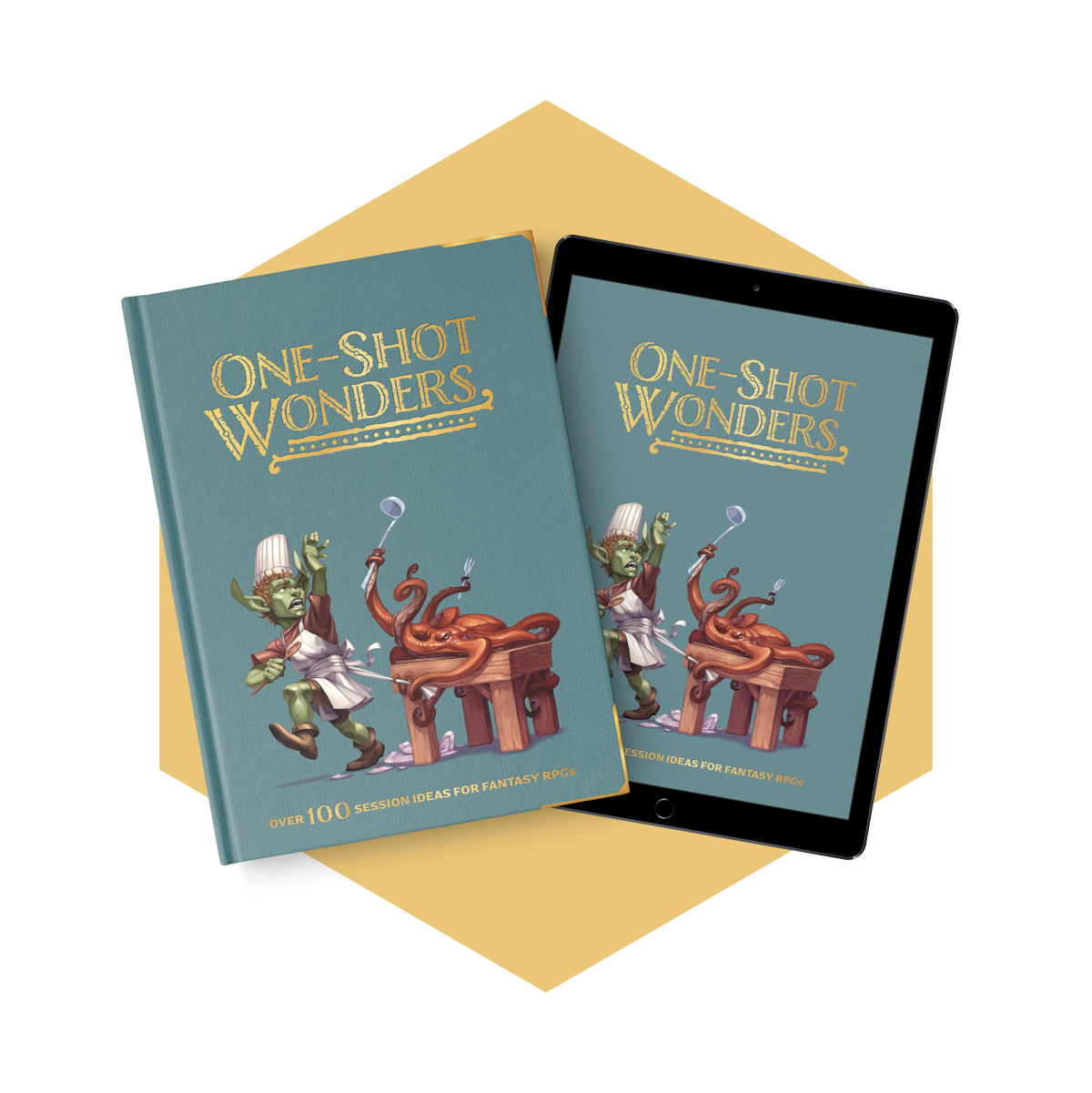 We ship worldwide! Shipping estimates are dependent on location. Orders within the UK typically take 5-7 business days to arrive. Overseas deliveries range from 7-16 days. Delivery details will be provided in your confirmation email.
We offer 30-day refunds on all our products (excl. delivery). If you are not satisfied with your product, or if your item has been damaged in transit, please send an email to hello@rollandplaypress.com and we will get back to you as soon as we can.
This product has no reviews yet.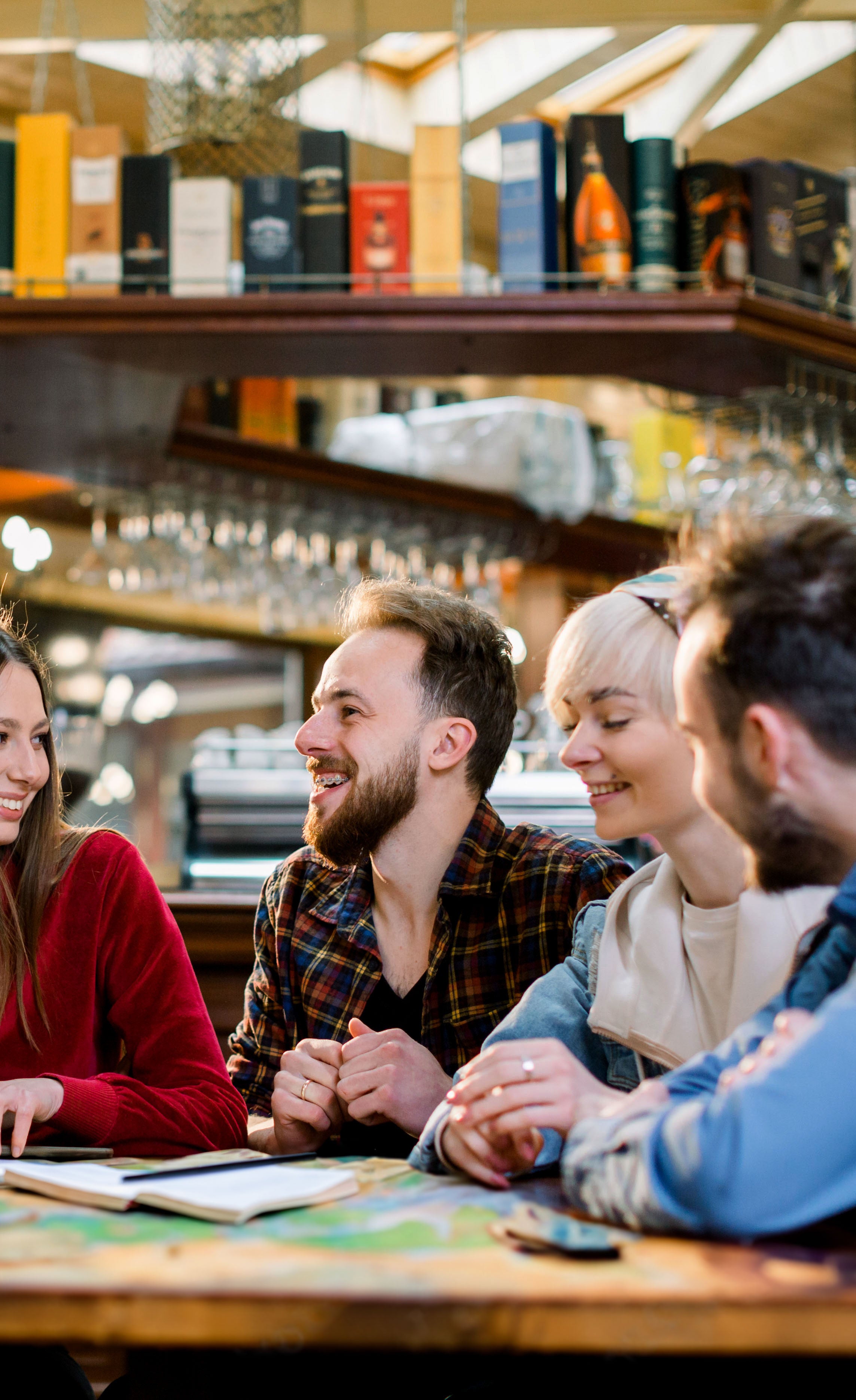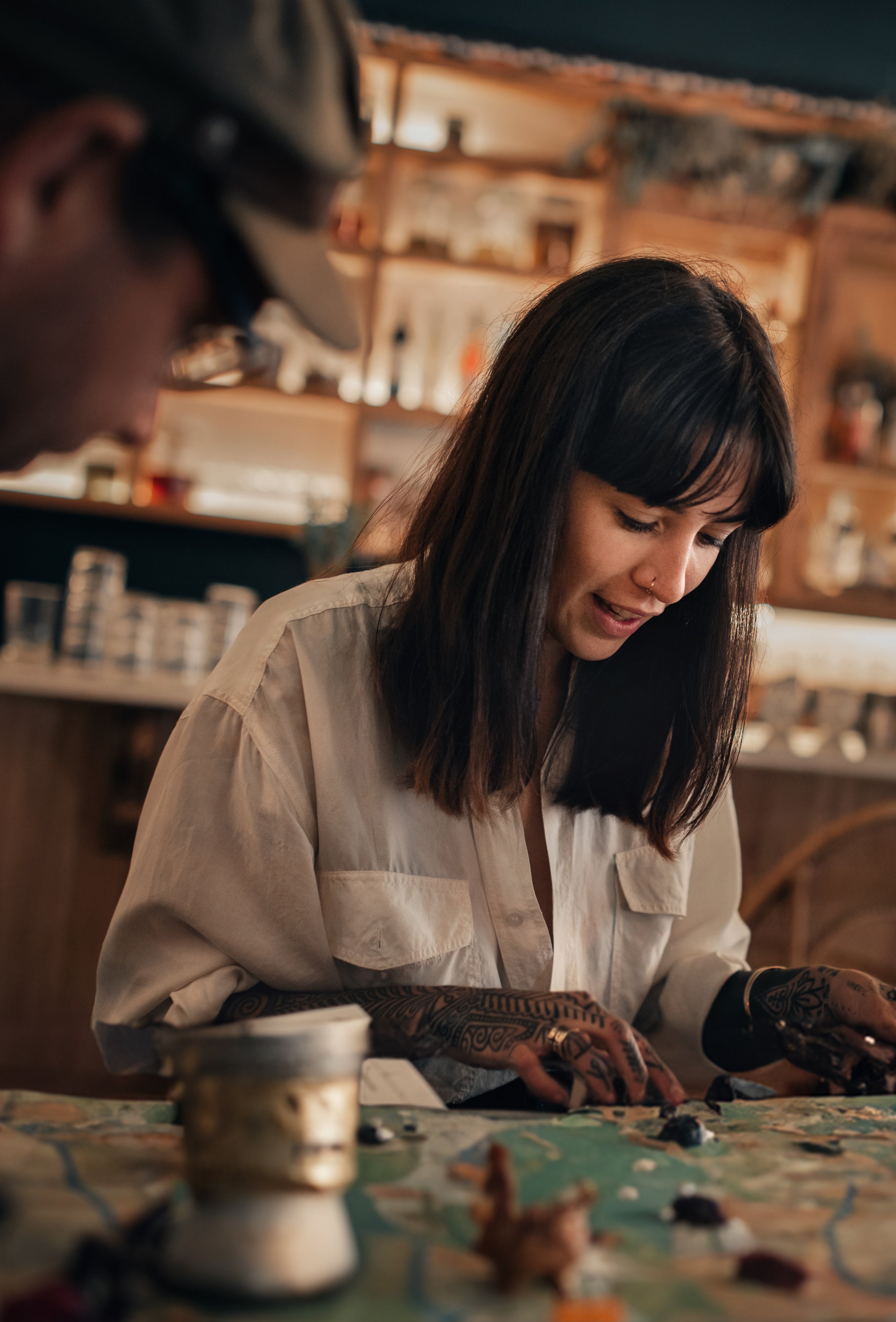 CREATING THE TOOLS OF YOUR NEXT GREAT ADVENTURE.
Our products aim to engage and inspire role-playing gamers of all experience levels. They give first-time players an easier starting point when preparing their sessions, and offer high quality content for advanced players who are looking to add something more to their game preparation.
Learn More